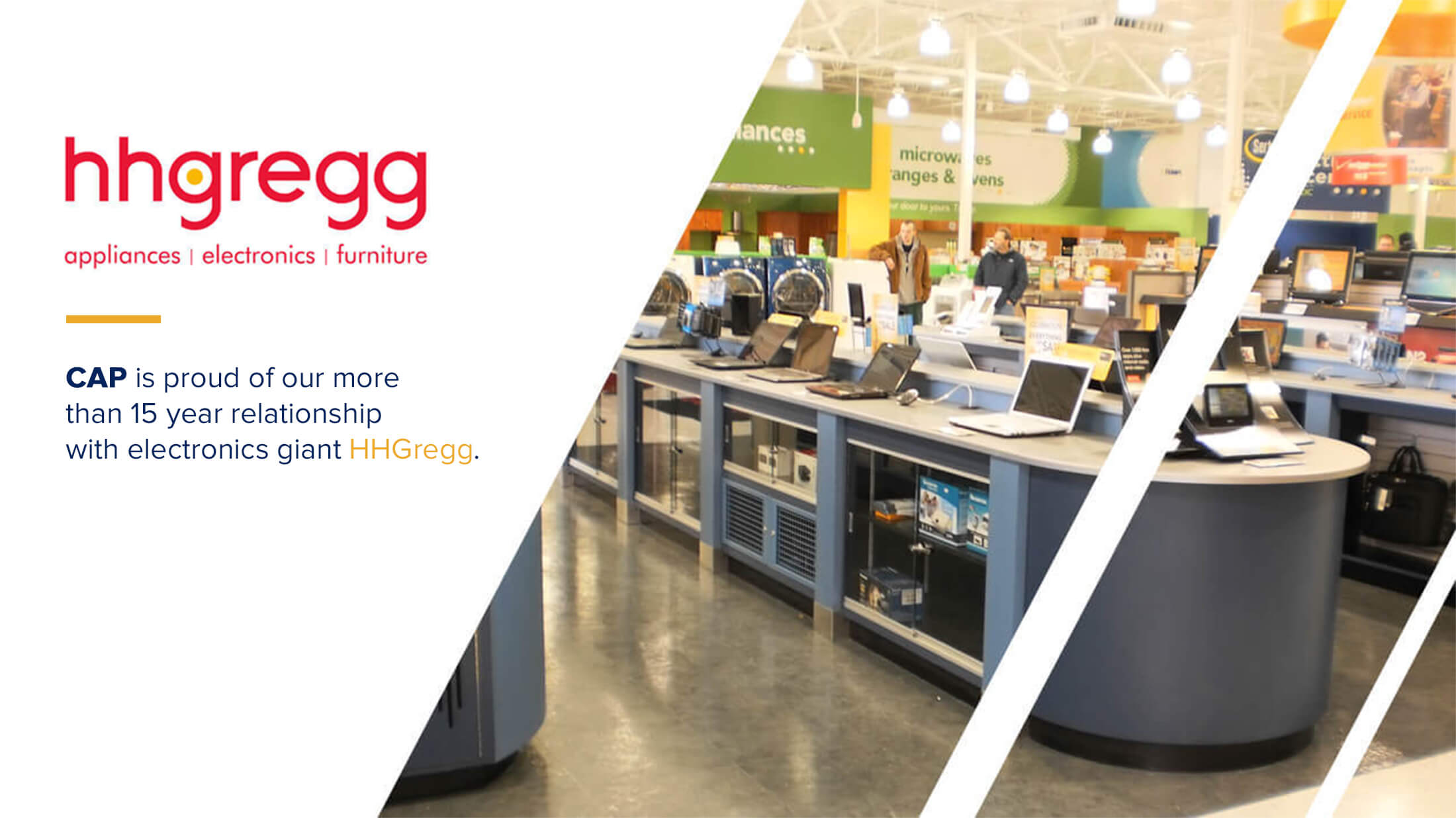 CAP Fixtures has extensive experience working with electronics providers on industry-specific fixtures and wiring set-ups.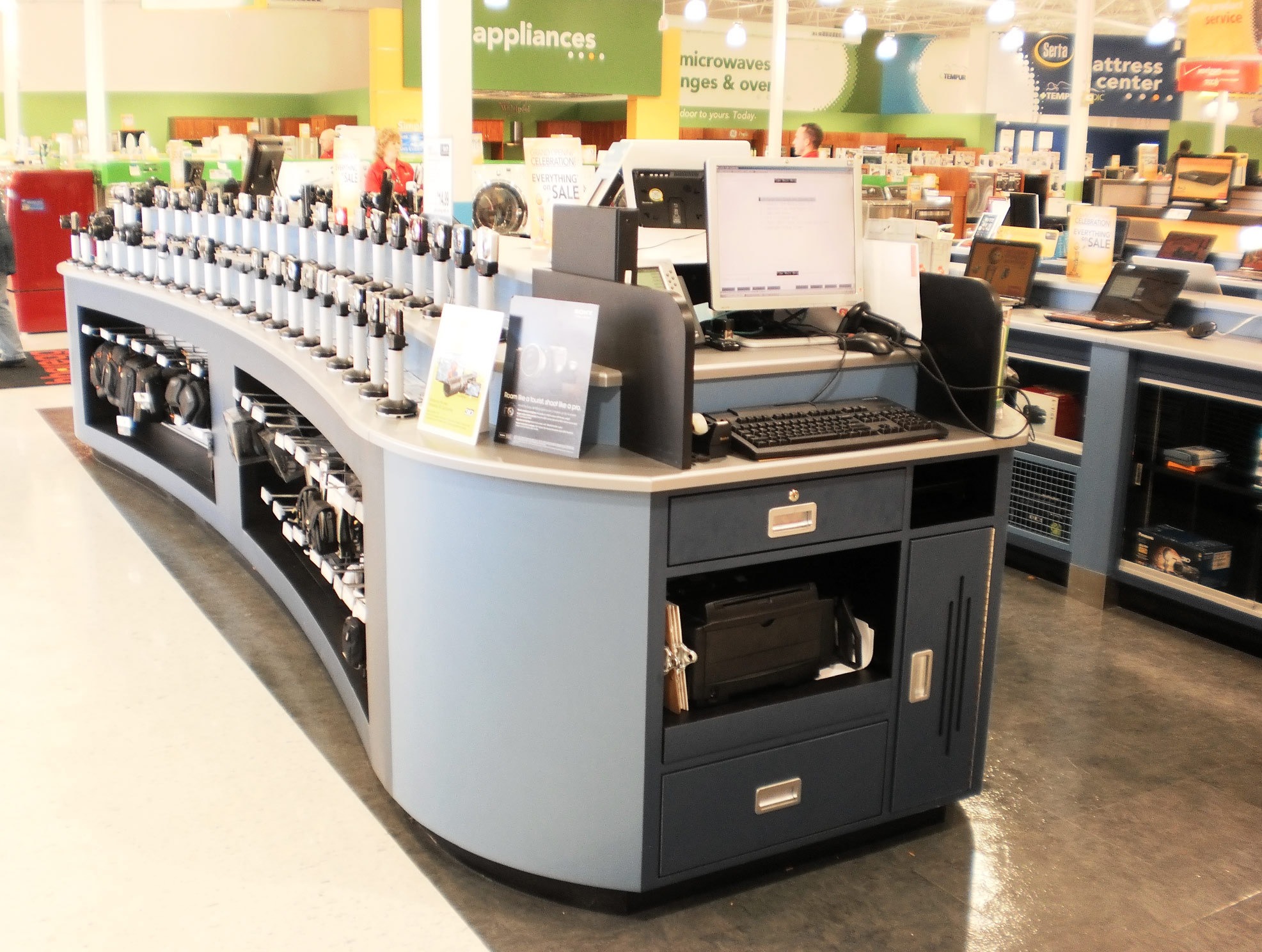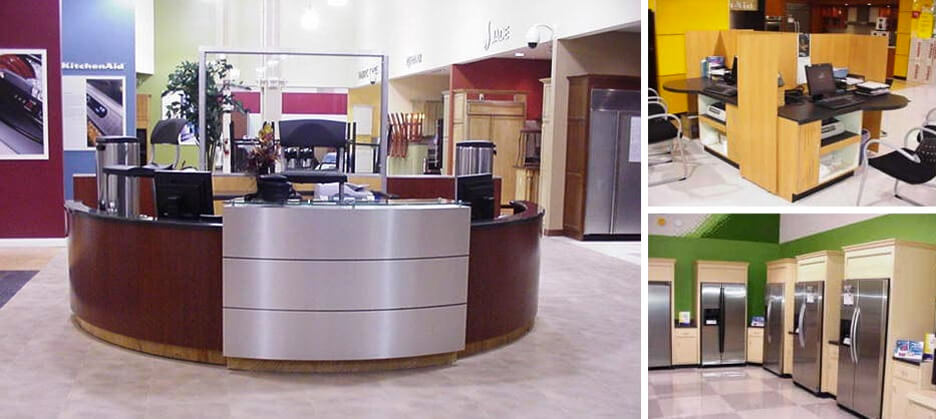 Project Highlights
A very successful 15 year relationship.
Dollar volume 8 – 10 million annually.
Completely furnished 40 – 50 stores per year, nationwide.
Where high levels of precision and ingenuity are required…
CAP delivered with an assortment of fixture packages designed to meet the individual needs of each brand concept.
Flexibility and durability were key considerations for each very different application, from the highly custom fixturing that mobile technology required to large scale fixturing and build-outs for home appliances and even environments designed to meet the specific needs of gaming and home theater.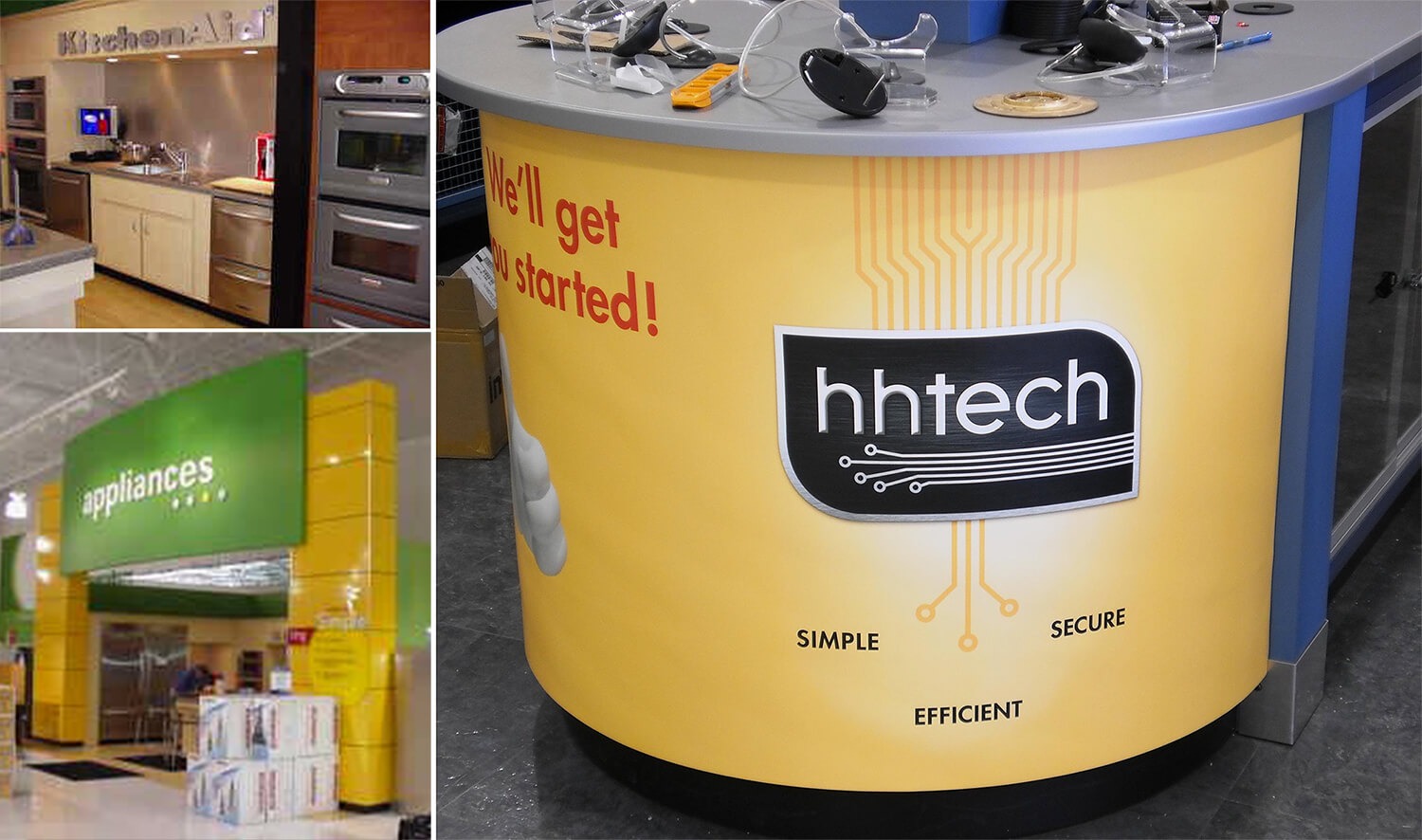 Durable materials were utilized for various fixture types.
Laminates, melamine, and vinyl wraps adhered by vacuum-forming.
Membrane press techniques that molded the finish to create smooth, sealed surfaces and seamless contoured edges for durability.
Developed pre-wired fixtures, POS displays in the electronic arena, signage, full islands for all brands, complete fixture packages for electronic brands and appliances, and cash/back wraps (checkouts).
CAD modeling speeds up prototyping.
CAD modeling helps us speed up the prototyping process by turning flat one dimensional designs to two-dimensional or three-dimensional models.  These models can then be rotated and viewed from any angle. CAP Fixtures uses this sophisticated technology to make pinpoint accurate measurements, spot design flaws, and conduct advanced analysis on designs BEFORE any prototype is manufactured.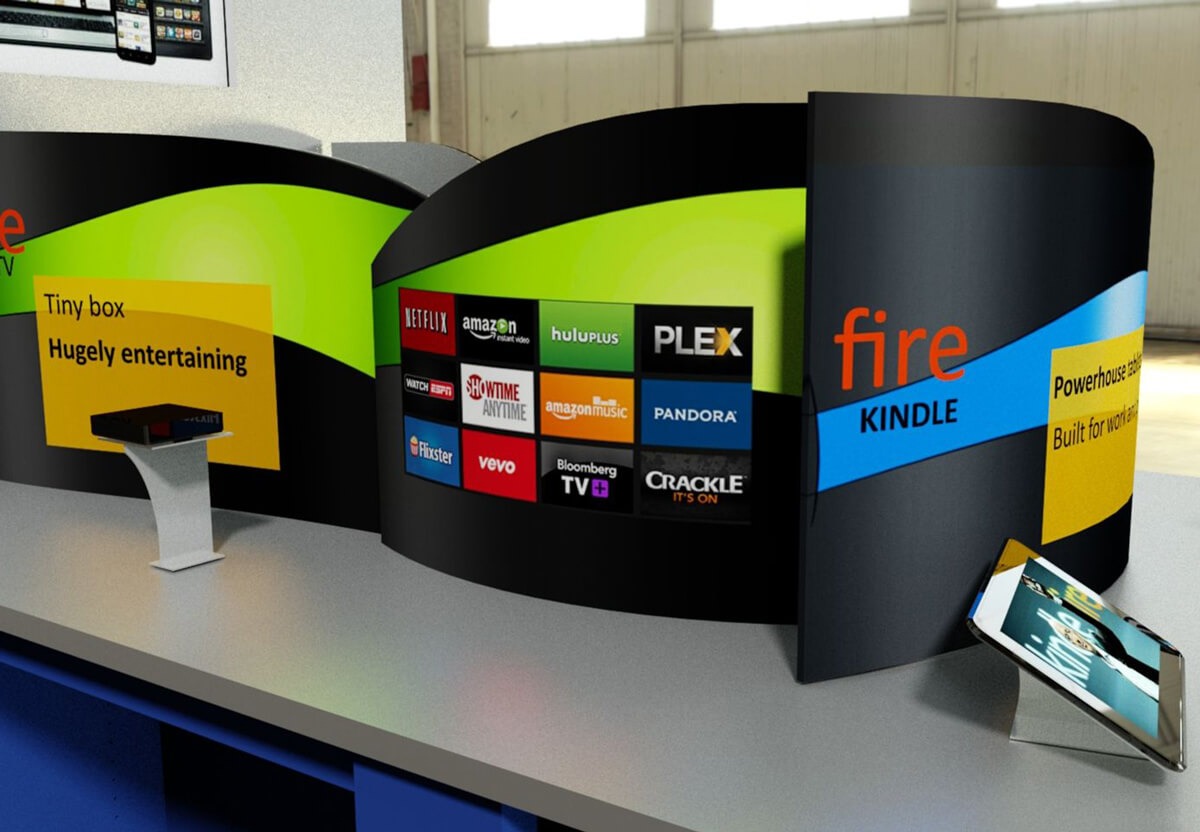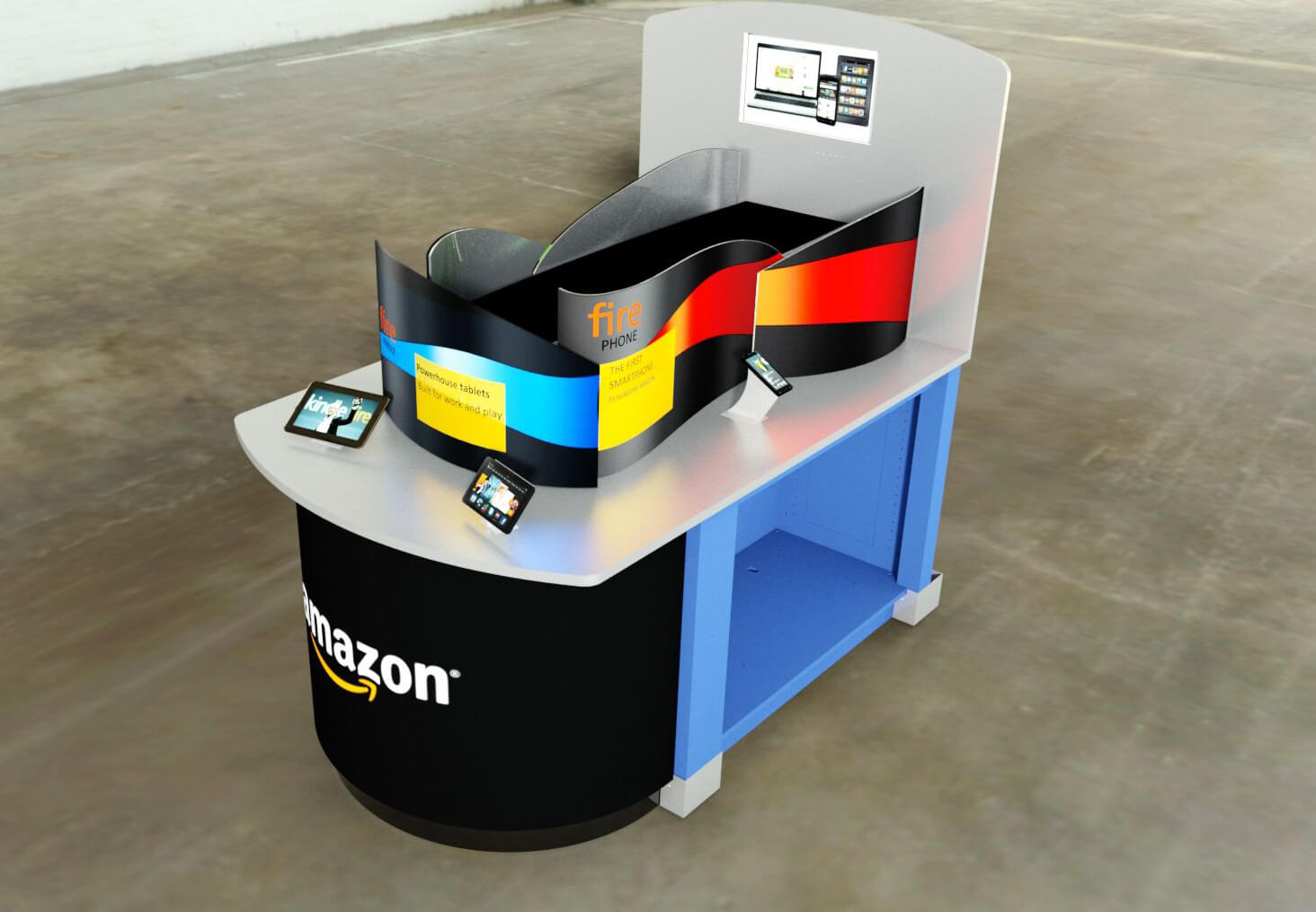 In addition to a single unit...
…we use CAD to model complete floor plans – allowing the viewer to actually 'virtually' walk through the plan, catching flow and sight line issues much earlier in the planning stage.
If you know what it costs (in time and money) to get one fixture prototyped, you can imagine just how awesome CAD modeling can be for your next planning project.