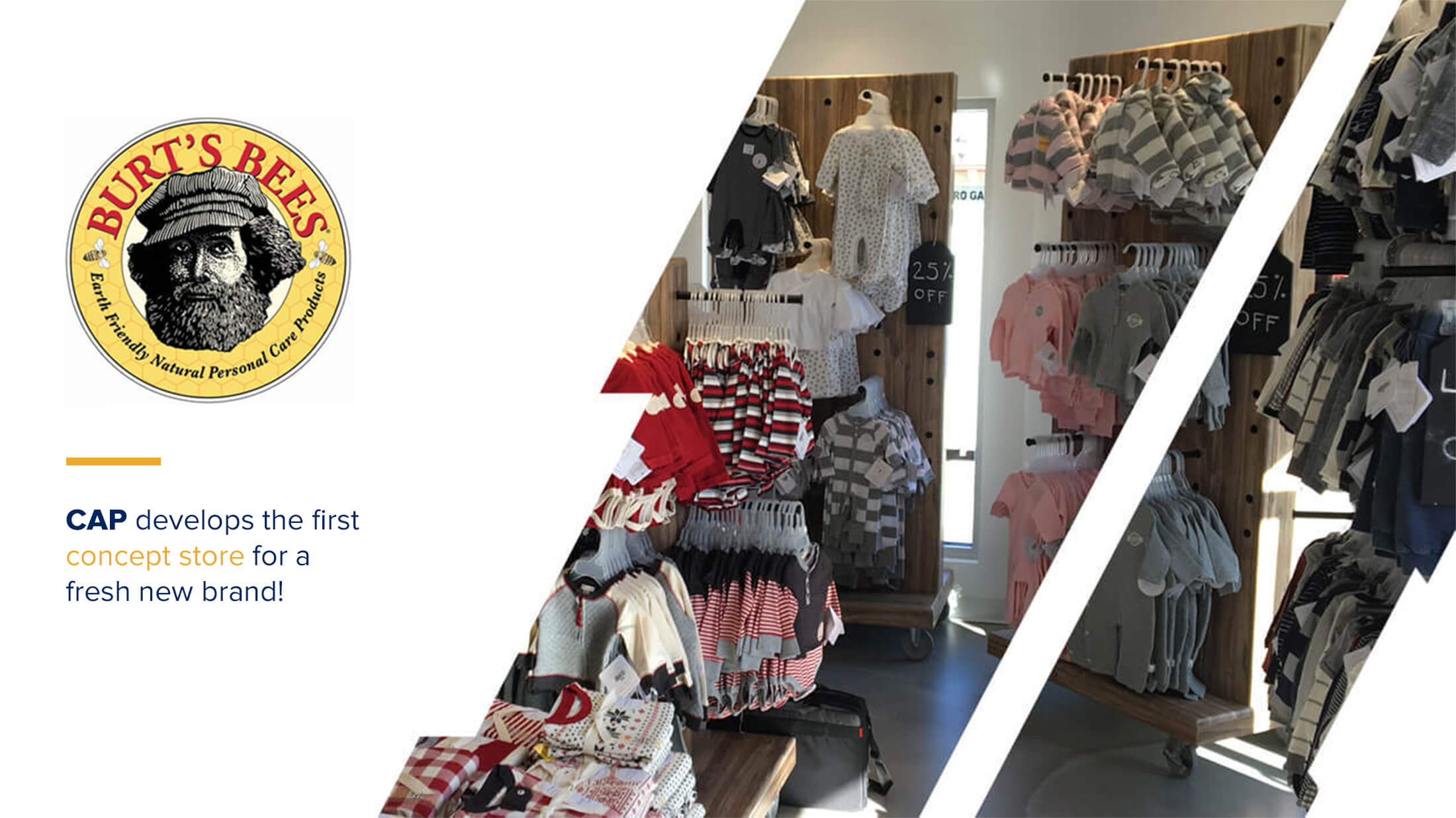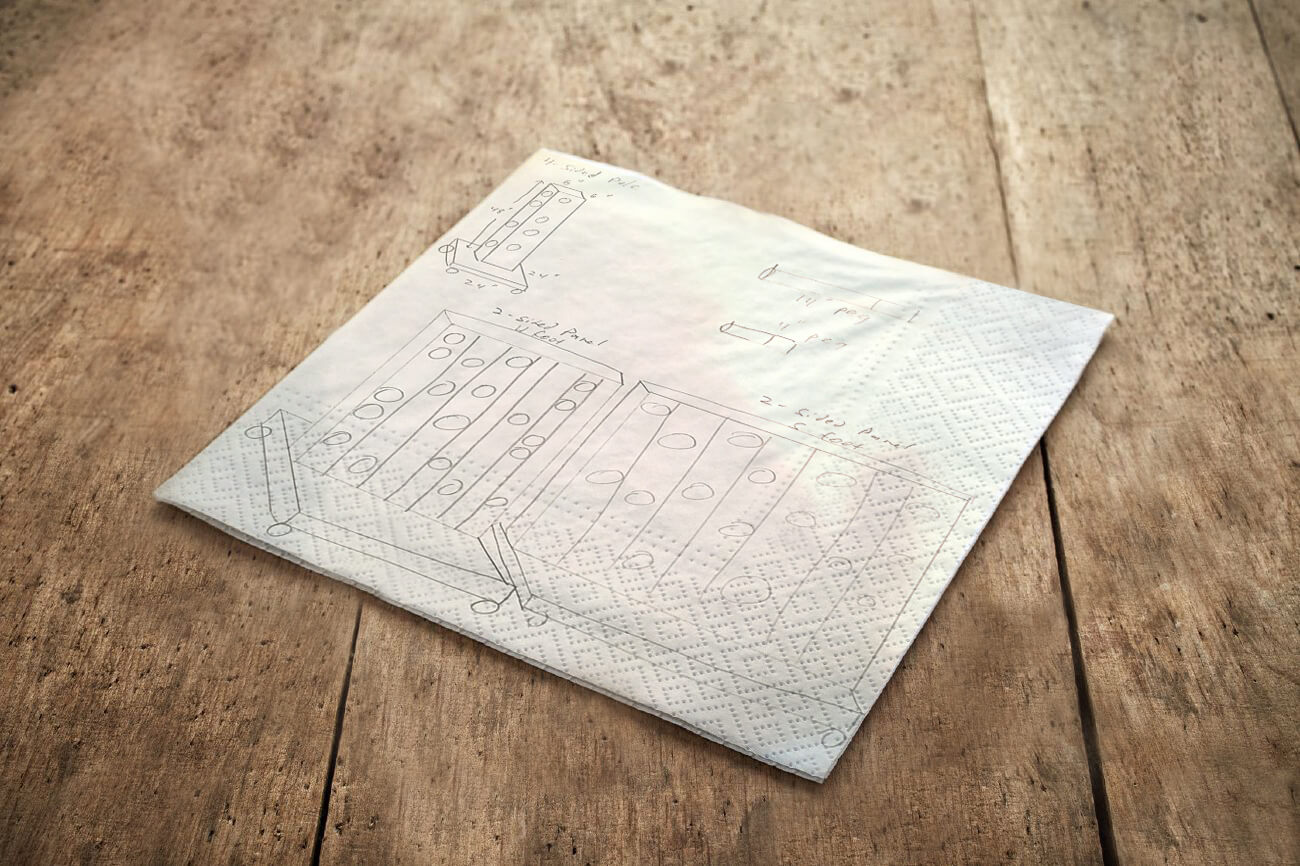 A new concept
CAP created a complete new pop up store concept – originating from an idea sketched on a napkin.
Using design ingenuity and virtual prototypes, CAP completed the project quickly and efficiently, minimizing cost and time to market.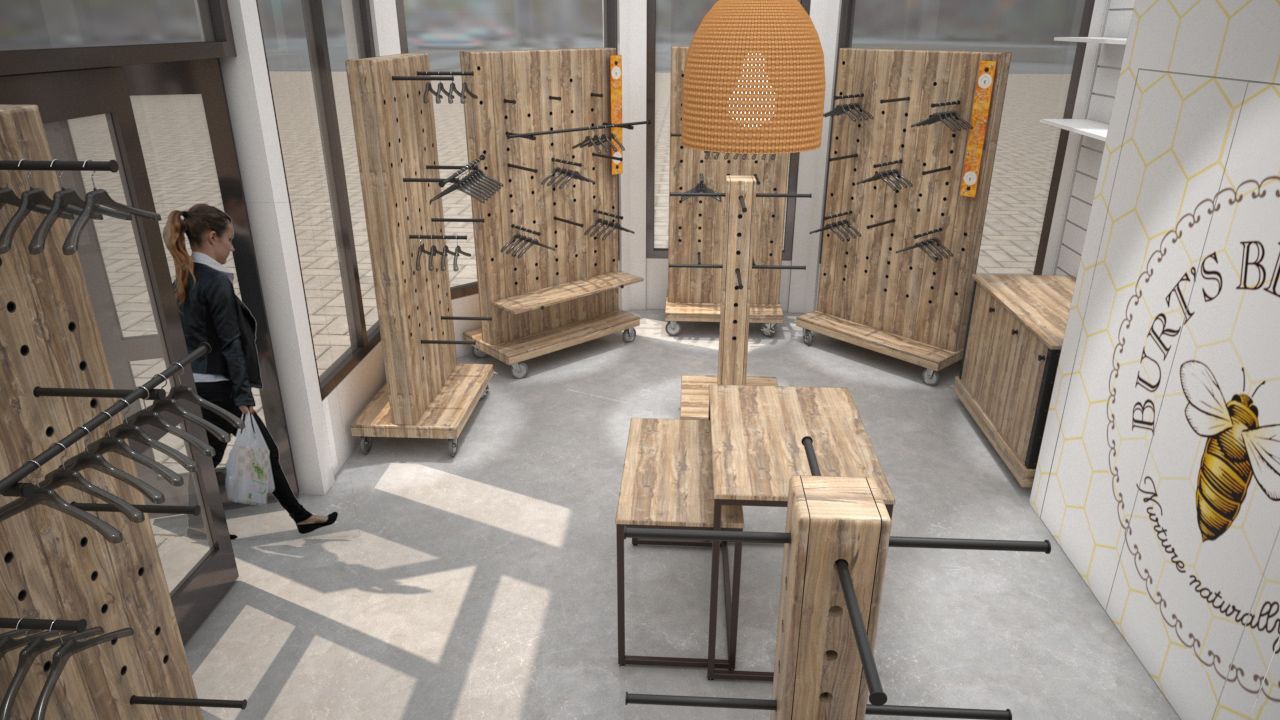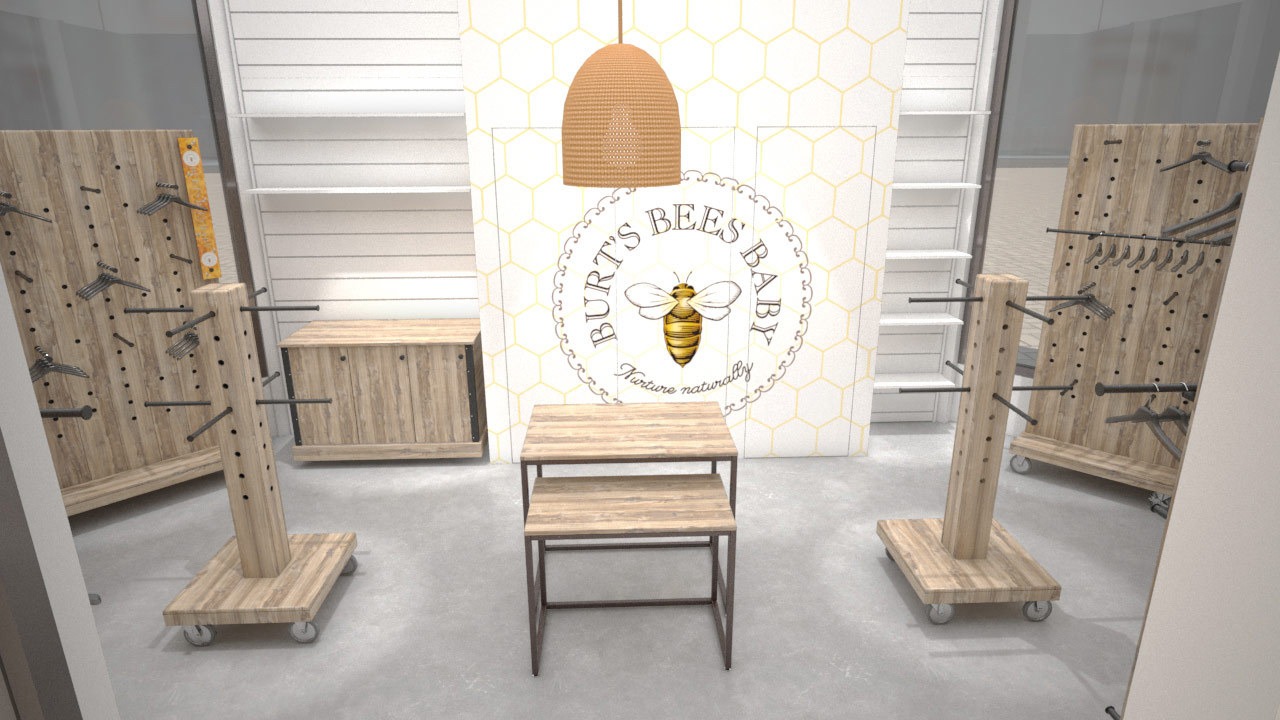 We strived for the visual appearance of natural wood...
CAP helped drive home Burt's Bees' natural and eco-friendly platform by achieving the look of natural wood with very little metal.
CAP utilized standard industry millwork materials and finishes, which enabled production of all perimeter and floor fixtures to be produced from scratch – an affordable fixture package that met their goals – within budget.
CAP integrated PVC vinyl material to provide a consistent natural wood look while maintaining a high level of durability and finish consistency.
Space and function required the fixtures to be adaptable...
Fixtures were developed to be versatile in many ways. CAP created a module floor system that can be shipped, knocked down, and easily assembled.
Two-way fixtures were designed to be utilized against display windows with graphics or merchandised on either side. The fixtures were also fully adaptable for shelving or products on hangers, allowing for great flexibility for product variations.
…and delivered!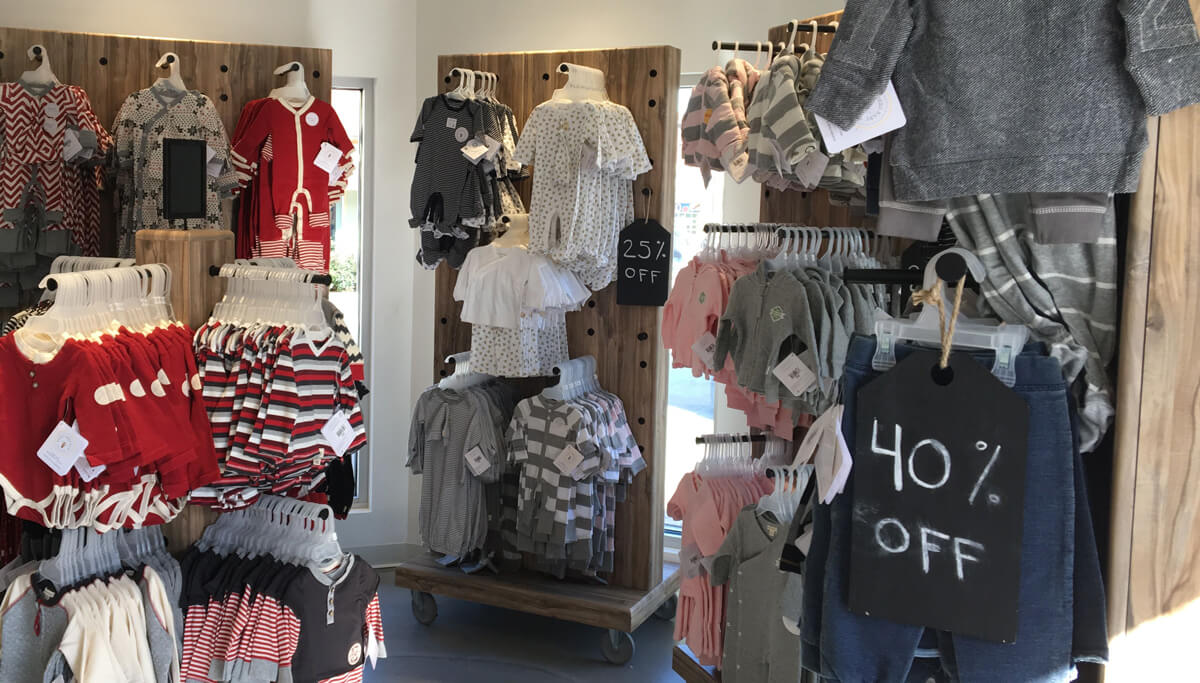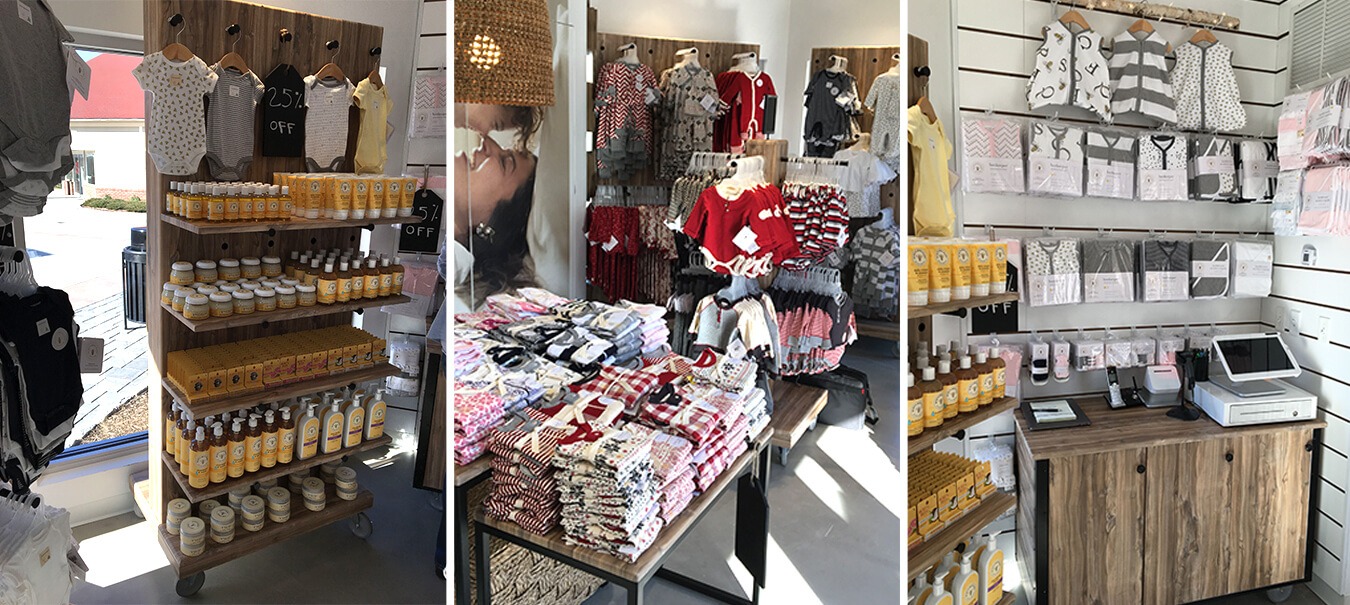 Project highlights
10 – 12 SKUs per store.
CAP's design concept and fabrication exceeded this client's goals!
Our production team produced the entire project IN-HOUSE – delivering AHEAD of schedule.
CAP went from a blank napkin to grand opening in UNDER 15 WEEKS.
This initial prototype pop up store concept is expected to roll out at 10+ stores per year.
CAD modeling speeds up prototyping.
CAD modeling helps us speed up the prototyping process by turning flat one dimensional designs to two-dimensional or three-dimensional models.  These models can then be rotated and viewed from any angle. CAP Fixtures uses this sophisticated technology to make pinpoint accurate measurements, spot design flaws, and conduct advanced analysis on designs BEFORE any prototype is manufactured.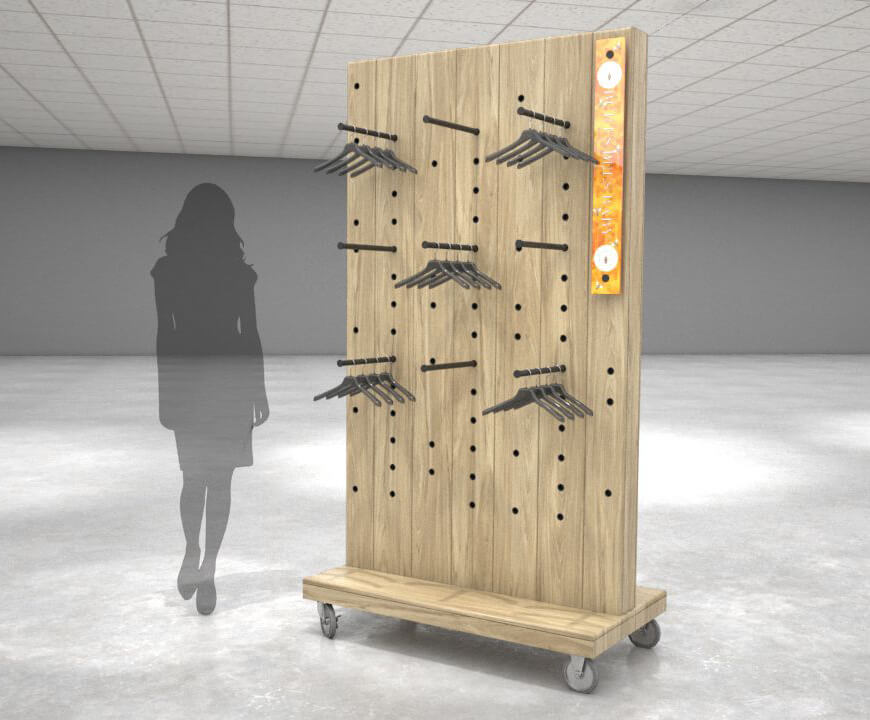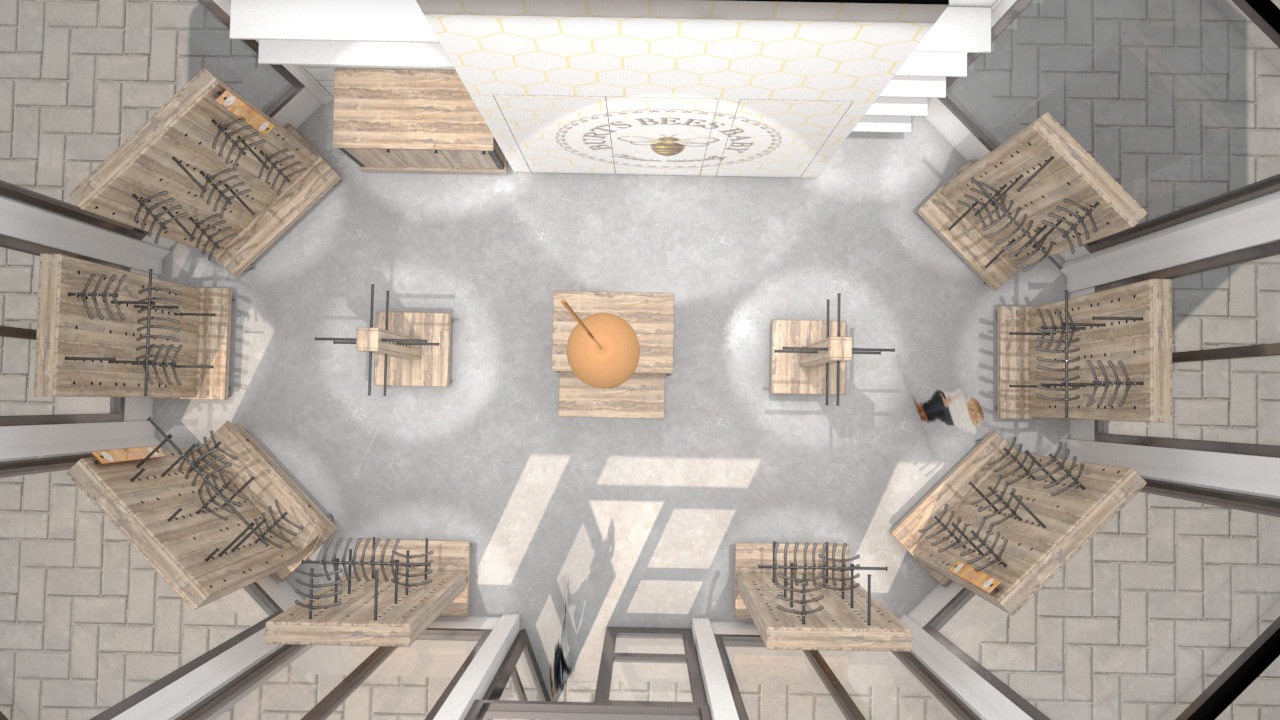 In addition to a single unit...
…we use CAD to model complete floor plans – allowing the viewer to actually 'virtually' walk through the plan, catching flow and sight line issues much earlier in the planning stage.
If you know what it costs (in time and money) to get one fixture prototyped, you can imagine just how awesome CAD modeling can be for your next planning project.